WELCOME TO MIKE LOSHAW'S MEMBER PAGE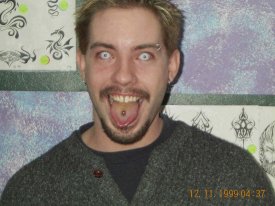 MIKE LOSHAW




ABOUT MIKE






E-MAIL MIKE



AGE: 24
# OF TATTOOS: 30
# OF PIERCINGS: 5
MY FIRST TATTOO: My first tattoo was done out of someones house who shouldn't have been doing tattoos! It was a dragon that I later had covered up with a panther, which I am now going to get removed.
MY FIRST PIERCING: My first Piercing was my left ear.
WHY I GET TATTOOS: I love getting new ink, not the feeling, just the artwork. I plan on alot more tattoos.....OH HELL YAH
MY ADVISE TO YOU: Make sure that the tattooist or piercer is clean and really knows what they're doing. Ask around about the artist first!
FAVOURITE QUOTE: "You only live once so why not get tattooed!!"